July 3
Although we have all skated on the TLC's arenas at one point or another, either as a public skater, or as a competitive hockey or ringette player or figure skater, most of us do not know the inside secrets of ice creation and maintenance. We asked our arena operators to give us a peek behind the elusive "ice" curtain!
Arena Operators: Katie, Dillon, Roman and Serena with help from our amazing facility support staff!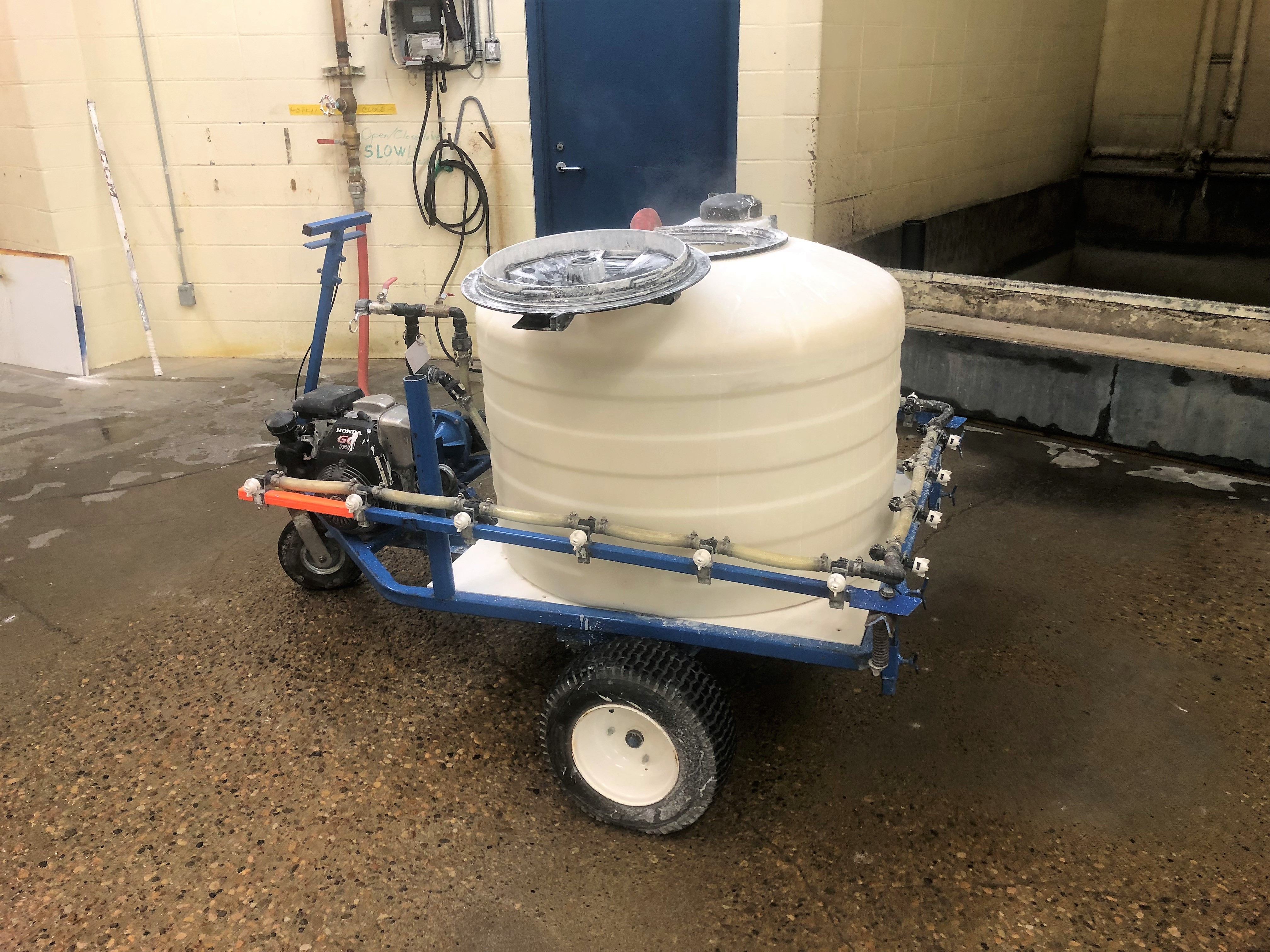 Why do we take the ice out every year?
The ice itself gets chippy and broken down after too many skates, especially with the high use that our arenas see each fall, winter and spring. We also have to shut the plant down and perform maintenance to make sure everything is serviced and ready for another year. It is nice because we also have a few dry bookings that coincide with our ice out schedule. This year, due to the rain-out of the Try-Me Tryathlon that the School Division puts on, we luckily had tons of dry space for them to run their whole event indoors - so the ice out timeline helped with that!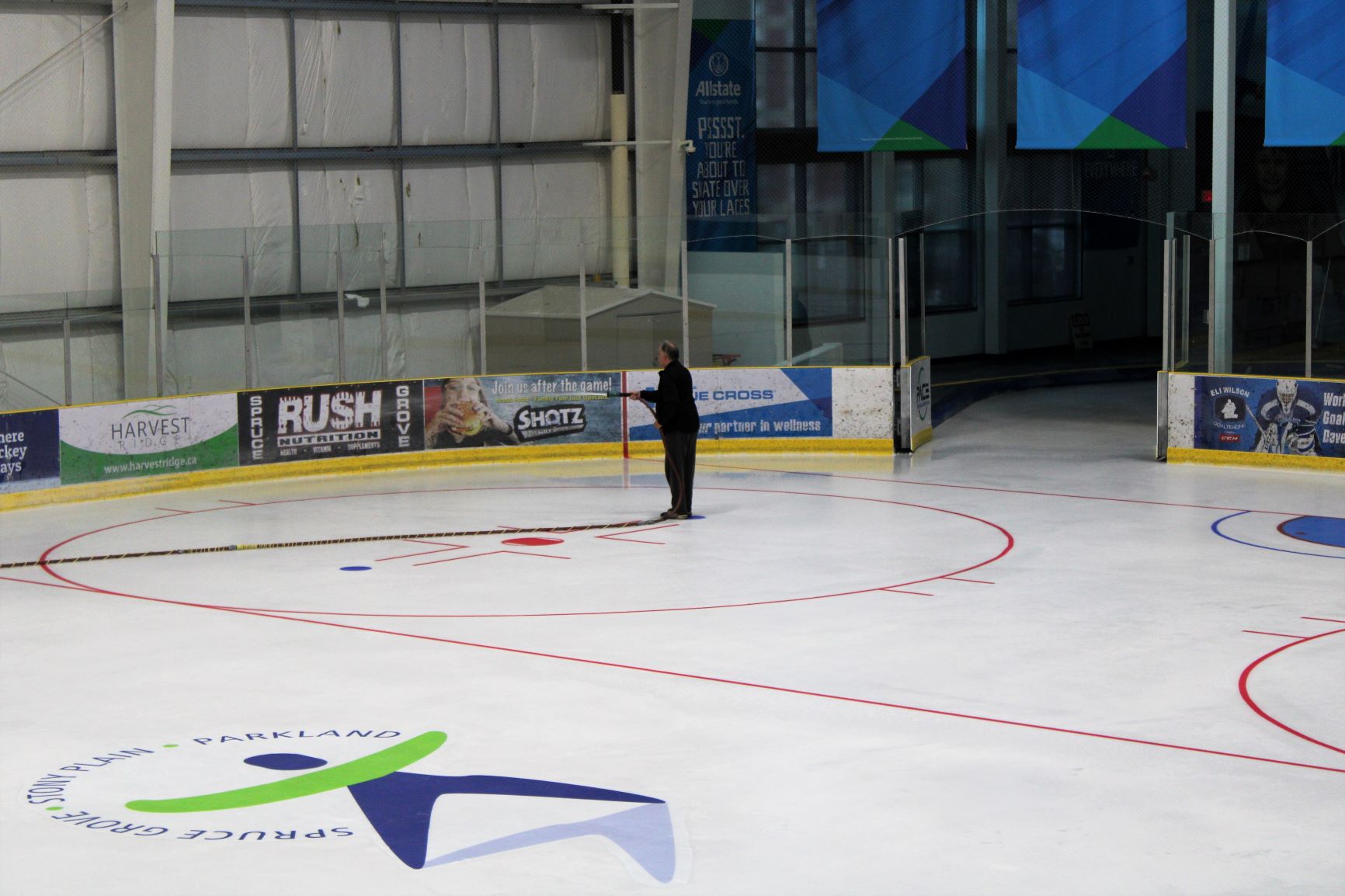 Is there anything being done while the ice is out, other than shutting the plant down?
During this time we fix and update the board ads, paint the dressing rooms, fix the hockey netting and clean out our snow pit and header trenches in the Zamboni room. Any small repairs to the Zamboni or dressing rooms also occur during this time. Every year we host a giant event, the Mine Rescue Competition, which uses both arenas, both fieldhouses and other areas within the TLC.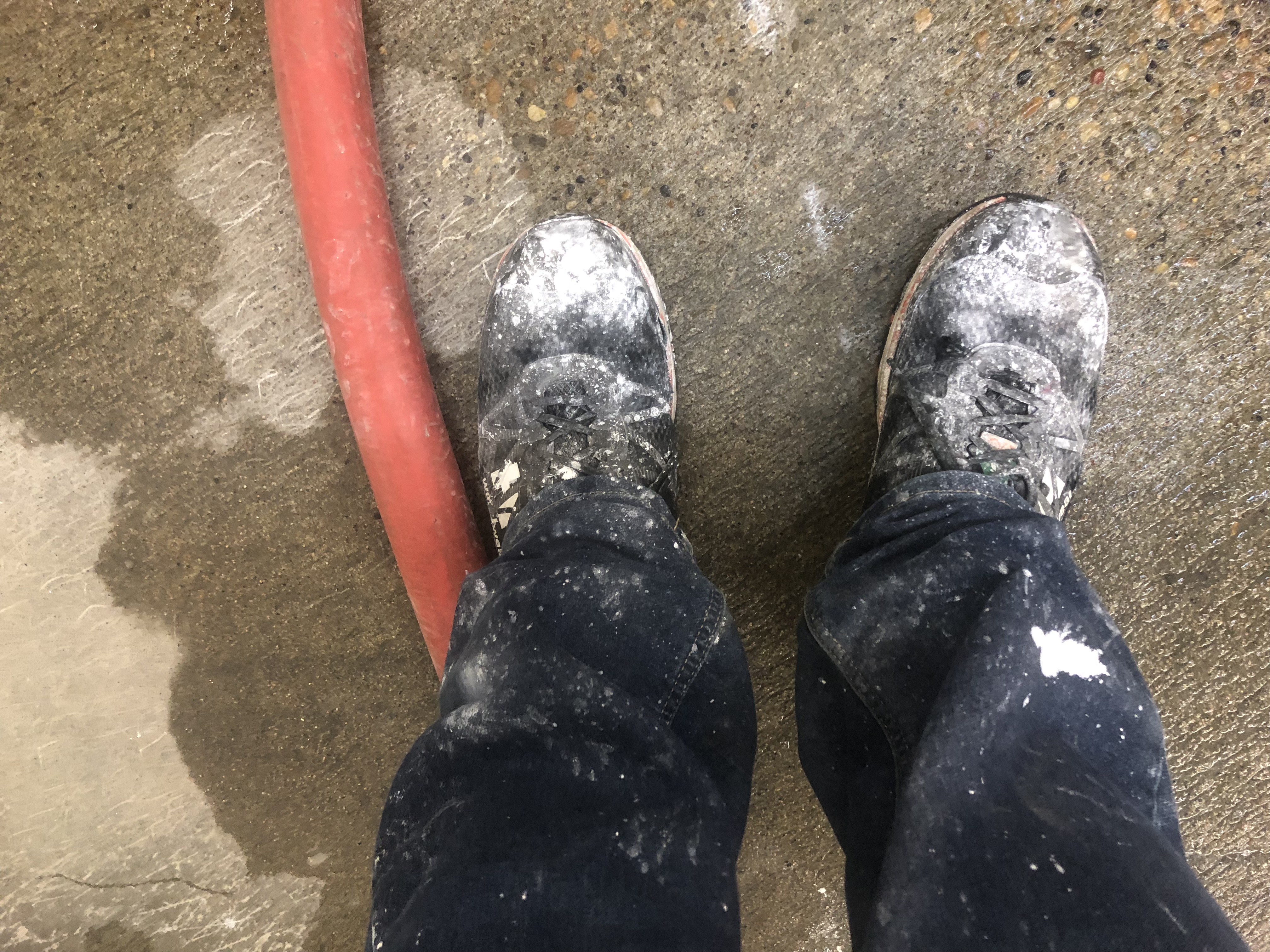 What's the story of the arena floor tiles that were set to be replaced this summer?
The delivery truck holding our new tiles flipped off the road in British Columbia. Thankfully the driver was okay! After a thorough cleanup, there weren't enough tiles that could be saved and unfortunately not enough time to order the replacements, so now we'll be replacing the tiles next year.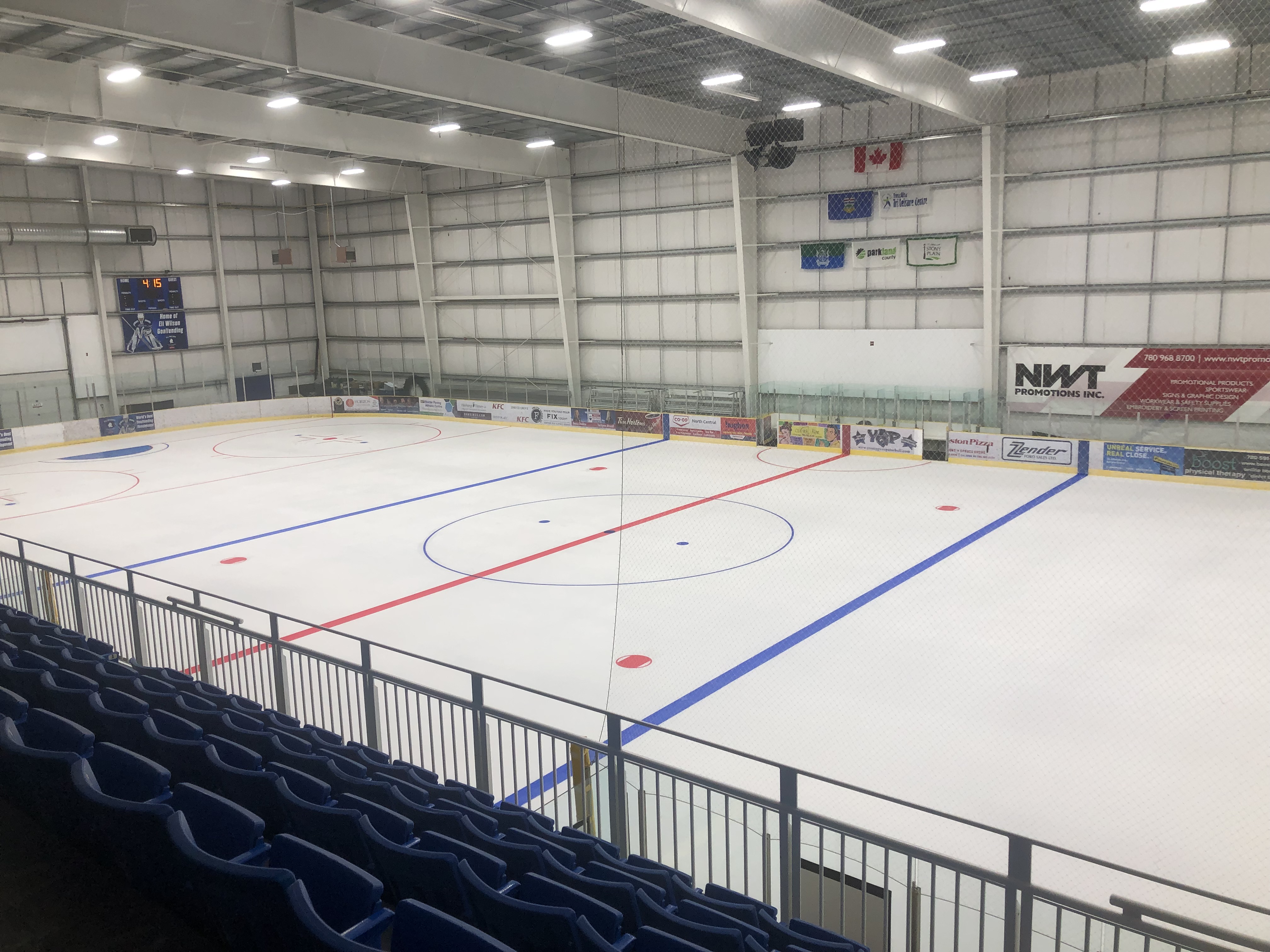 Why do we paint the ice white? Why not purple or pink?
The white ice makes the hockey puck easier to see. If we didn't paint it then it would be the colour of the concrete underneath, which is grey. Everything stands out quite nice against a white background.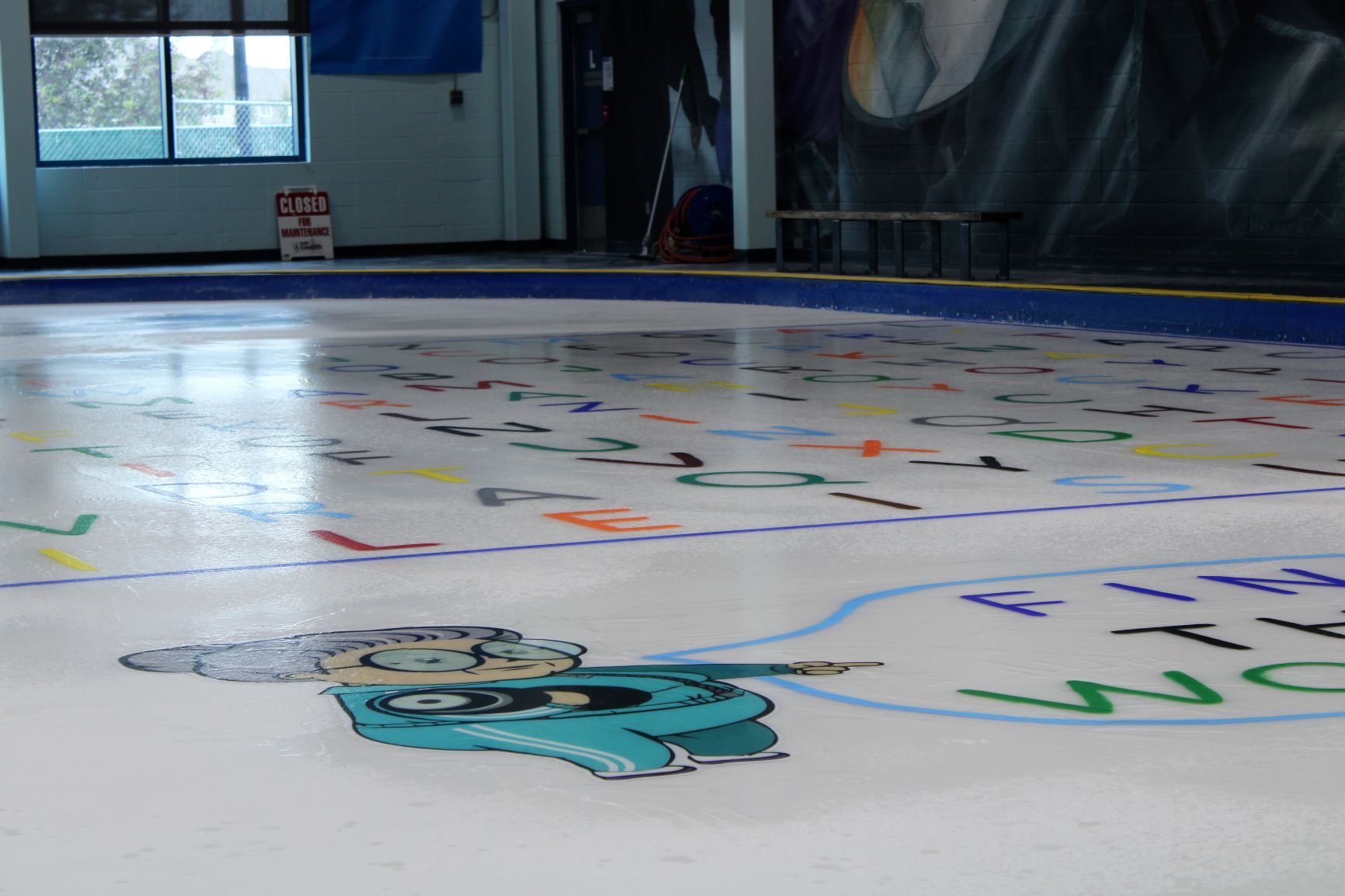 What's your theme for the leisure ice this year?

Iron Granny with a word search. Fun and learning together! Katie is usually our theme mastermind, though we do take ideas from other staff and patrons.
Past themes include: whales, cliff-hanger (the skaters would be skating off a cliff), snakes and ladders, lots o' dots, a giant version of our Tri-guy, various paintings by other staff members, etc.
Other fun facts:

1. We used to paint everything—lines, advertising and whatnot—now we use cloth line kits to lay everything out.
2. We use pennies as a marker for lines and other measured spaces on the ice—the copper is the only type of metal we can remove (using body heat!). Nickels and quarters stick and don't come out.
3. Our ice is out the shortest amount of time each year - other regional facilities like Grant Fuhr and Glenn Hall have their ice out all spring and into the summer to host box lacrosse.
Our north ice and leisure ice are now back in - check out our daily shinny, ringette and public skate schedules here or on our Facebook page daily.

Older Post
4 Ways to Get Fit at Lunchtime
Newer Post
Behind-the-Scenes: Preschool