July 25
Hello! I'm Kristen, the Marketing Assistant here at the TLC. This week I had the opportunity to sit down with our new Summer Camps Team Lead, Makaila, so I just had to find out what she's been doing that has made our camps so epic this year!
Thanks for sitting down with me today! You've only worked here a short time and so far you've been killing it with camps! Tell me, what is your secret?
I started out babysitting the moment I could at the ripe young age of 11 and recently I graduated from Kings University with my degree in Education. I've always been interested in leadership roles, so I've had extensive leadership training, and I have taught preschool for a year, which I feel has helped me prepare for the exciting camps atmosphere!
What kind of prep goes into camp season?
Quite a lot! I like to organize the weeks and the age groups. and I plan every hour of every day, buying and preparing for the crafts and the games and organizing everything so that when the time comes for those projects to happen, the leaders can just grab and go! Lots of research goes into finding fun new ideas that will keep kids busy and having a great time, and the team has been working on themes and planning since Christmas!
Can you walk me through a "typical" day at camp?
Absolutely! So about 10 minutes before camp is set to start for the day, we all join in the room--whether it's parent drop offs or those from pre-care--where we have free play for the first half hour of camp with things like colouring, puzzles and games for the three to five crew and the addition of beads and bracelets for the six to eleven kids. Just something nice and easy to get everyone settled in for the day ahead. At that point we also go over our expectations and plan for the day, before we dive into the activities. We then venture out of the room and do something physical, something along the lines of the playground, a scavenger hunt, maybe an obstacle course or different races. For our kids in the half day camp, we'll head back to the room to unwind and get ready for pickup, while the kids in the full day camps have lunch and relax. In the afternoon, we then move into the large activity planned for the day such as "The Amazing Race", an Olympic event, guest instructor, or a giant water balloon fight, swimming or skating! Once we have completed the main event (about two hours) we head back to our camp room to unwind with beads, bracelets, colouring, games and a snack until it's time for pickup.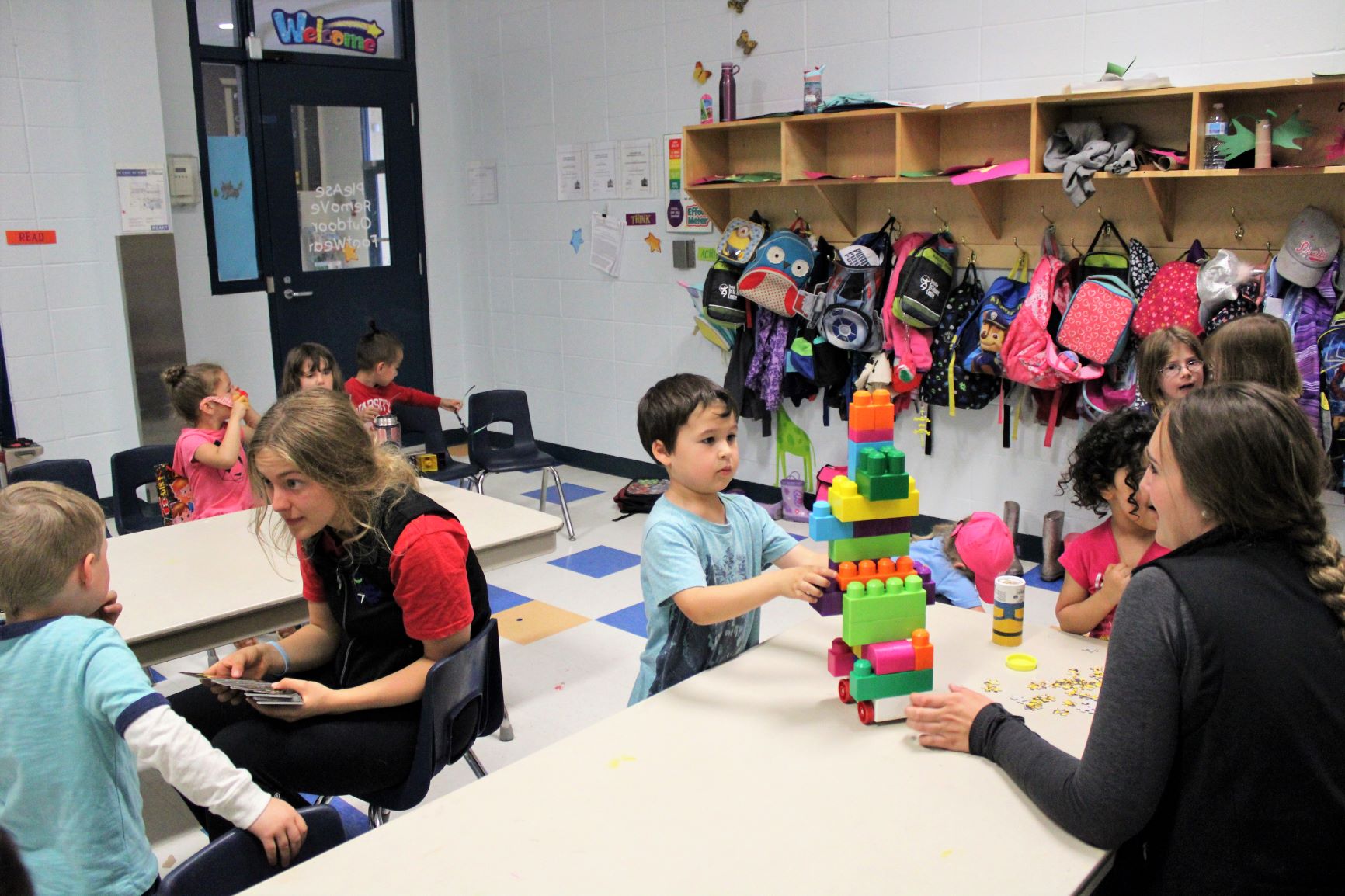 Is there something that makes the Tri-Active Summer Camps stand out against other camps?
I would definitely say that it's super nice having the facility right here! Lots of other camps come over here for swimming and other activities, whereas we are right in it. If it's raining outside we have field or gym space that we can use to play games. It's also really nice having the support from staff all around us here in the facility—they're not a phone call away, they're literally right here.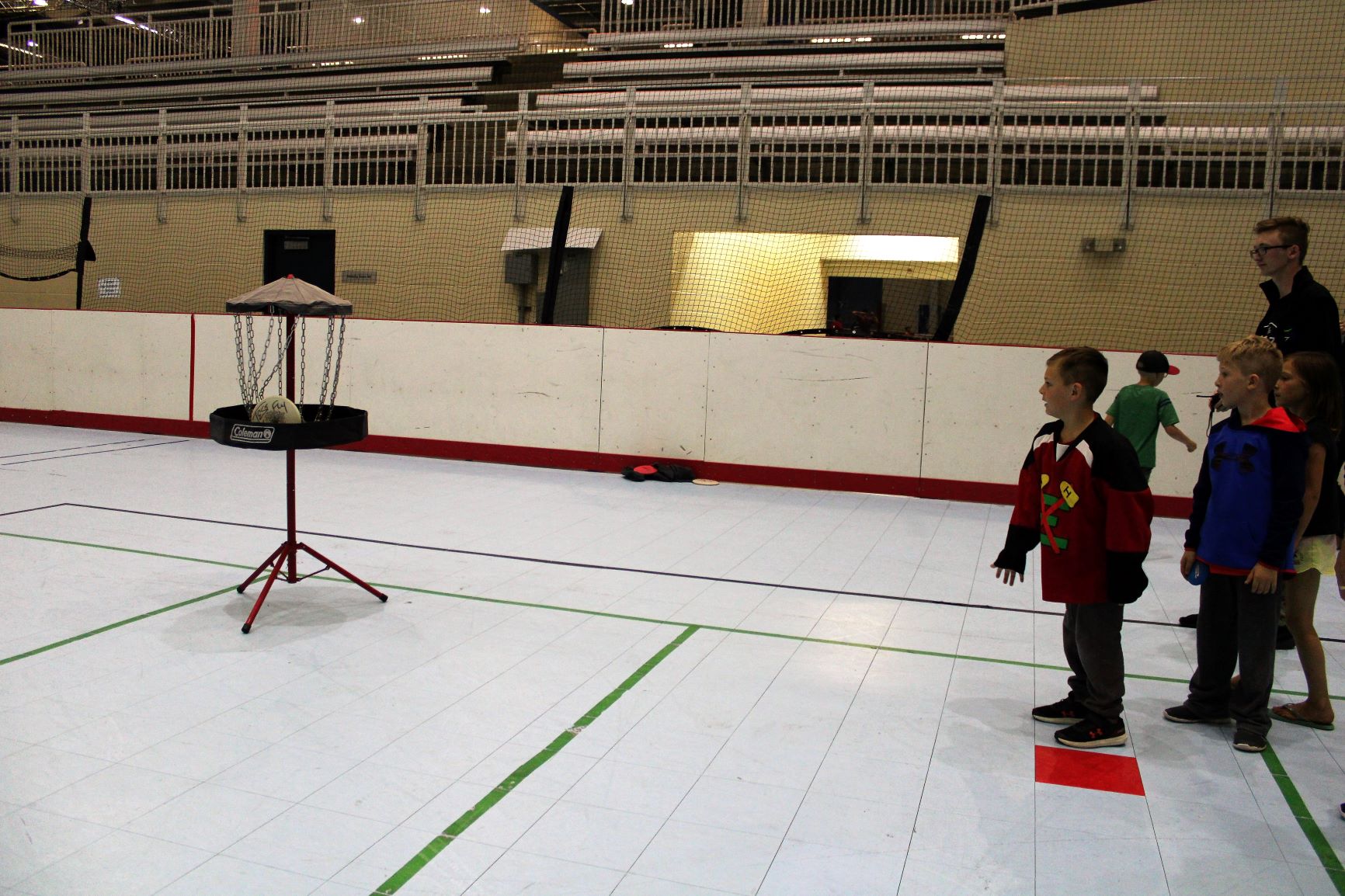 Did you know?

Kids in active summer camp programs maintain their activity levels all summer! Get those active minutes and steps in!
What's your favourite part of camps so far?
I love those moments that kids have — like when somebody completes a bracelet or asks to play cards with me or somebody doesn't want to leave. Just those little moments where you see the kids fully immersed in camp and having a great time. You realize they're having fun and you get to be a part of that experience.
Each week is a completely new set of activities for our campers! Make sure to check out the upcoming schedules here!
Older Post
Behind-the-Scenes: Preschool
Newer Post
New locker room upgrades