Stony Plain Outdoor Pool
The Stony Plain Public Outdoor Swimming Pool has been making a splash in the community for more than 40 years. This year, the Town of Stony Plain will work collaboratively with the TransAlta Tri Leisure Centre to operate the outdoor, six-lane pool from May 17 (weather permitting) to mid-September.
PLEASE NOTE: The Outdoor Pool will (weather permitting) to reopen on Friday, May 17, 2019. Spray Park will (weather permitting) to reopen on June 1, 2019.
CLICK HERE FOR THE POOL SCHEDULE
Register in person at the TRANSALTA TRI LEISURE CENTRE
By phone at 780-960-5080
Or online at trileisure.com
2019 Lesson Schedule Here (pdf)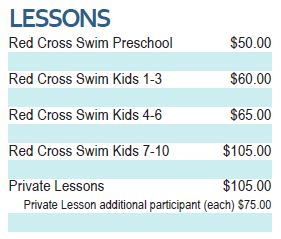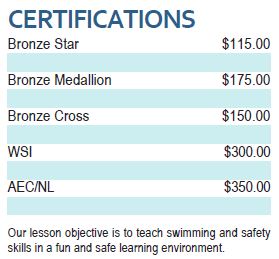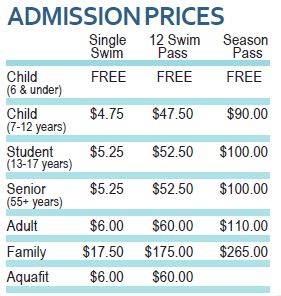 AquaFit Start Date is Tuesday, May 21*
Summer Night Swims:
June 21: 9:00 PM-11:00 PM

August 10: 8:00 PM-12:00 AM
Holiday Public Swims:
Victoria Day (May 20): 2:00-5:00 PM

Father's Day (June 16): 6:00-8:00 PM (Dads Swim FREE)

Canada Day (July 1): 2:00-8:00 PM

Heritage Day (August 5): 2:00-5:00 PM
Volunteer at the Pool
Download and fill out an application (pdf) at the Stony Plain Outdoor Pool Office and our volunteer coordinator will get in touch with you!
Rentals
Rental Information Sheet 2019 (PDF)
Rentals: Please email your request to spop@trileisure.com
Bookings are in one-hour increments, on the hour.
Rentals are available to book: Saturday and Sunday, Starting June 1-September between 10:00 AM-2:00 PM and weekends in June Only 8:00-9:00 PM.
2019 Rental Fees:
$120.00/hr 1-40 people
$145.00/hr 40-80 people
$170.00/hr 80-120 people
$195.00/hr 120-160 people
$220.00/hr 160-200 people
* $20.00 BBQ rental extra
Contact Information
T: 780.963.2600 (pool office) or for registration at the TLC at 780.960.5080
Follow the Stony Plain Outdoor Pool on Facebook! @stonyplainoutdoorpool