February 21
Blog #4
For Week 1, I have had the pleasure to work with the Wheelchair Basketball team. What an amazing team of athletes, coaches and manager! While I am fairly new to this sport, they have all been so open and patient as I ask my questions and pick their brains on their sport. I am going to spend this blog filling you in with some behind the scenes info. From the video sessions to pre-game meetings to post-game debriefs, the team has been so welcoming and open to me joining in whenever possible!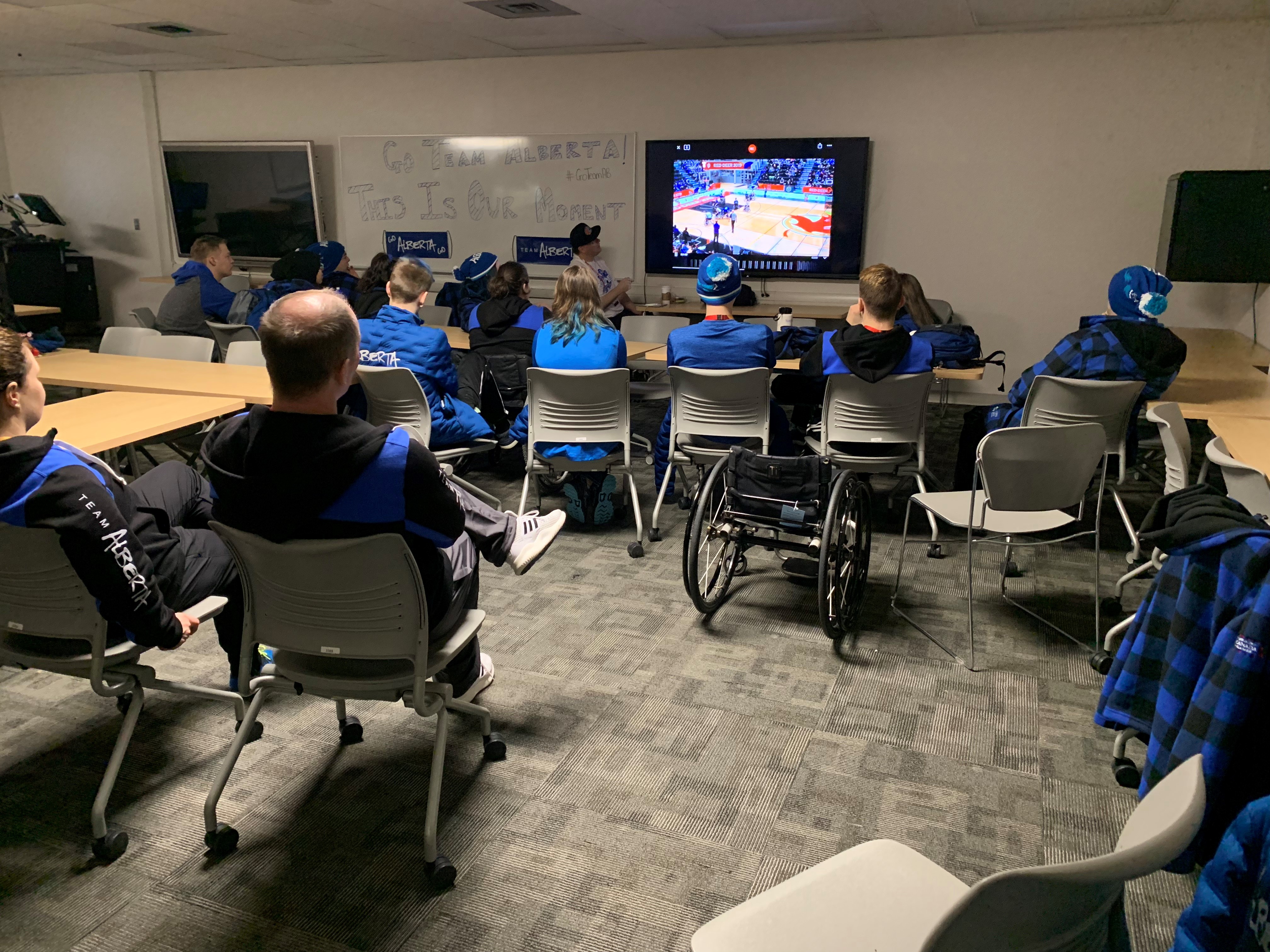 At the Canada Games, the Wheelchair Basketball teams consist of twelve players of mixed gender, two coaches and a manager. Team Alberta's roster consists of six men and six women; however, every contingent has a different combination of genders on their teams.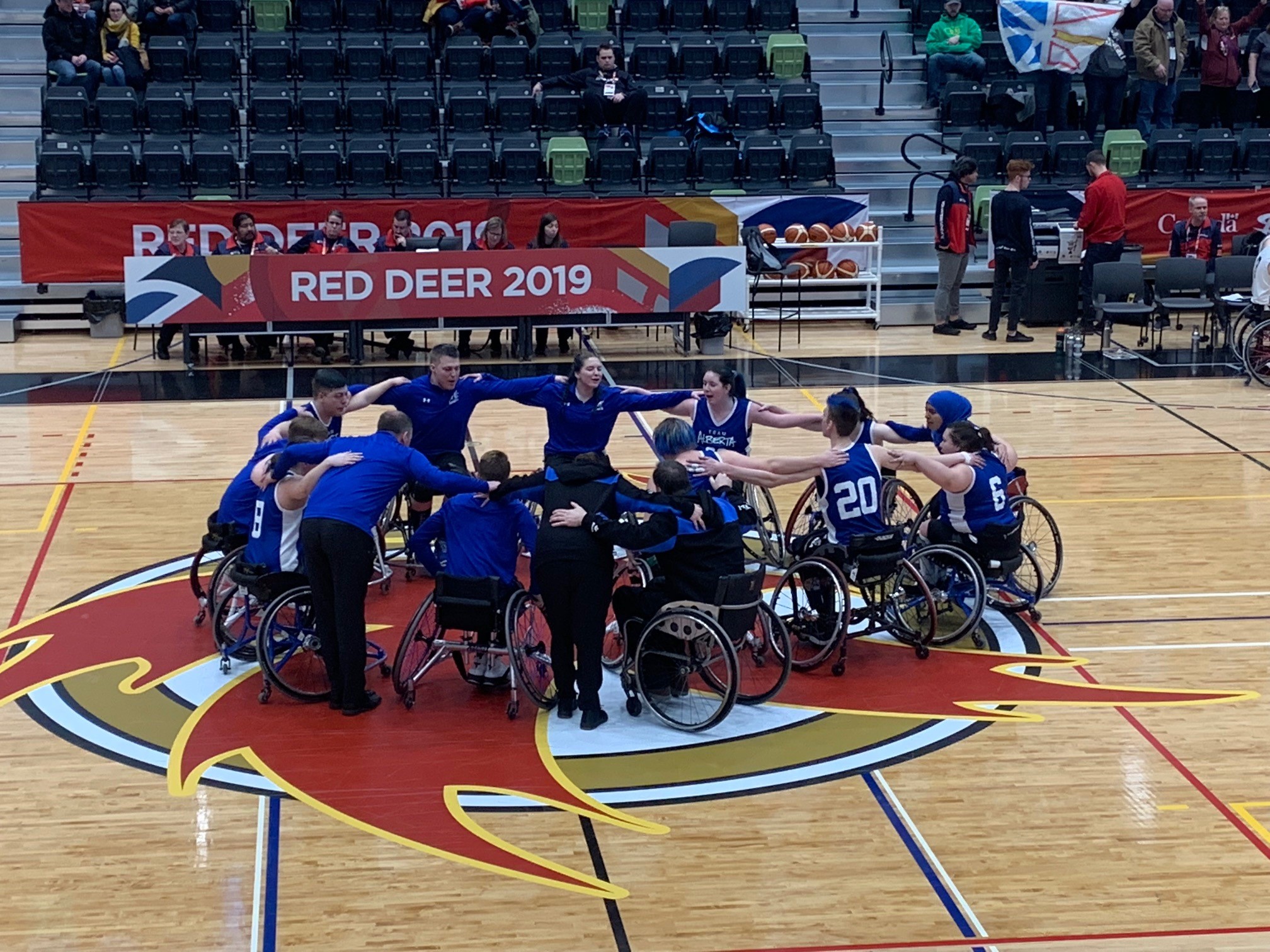 Interesting facts about Wheelchair Basketball:
While it is a mixed gender sport, there are no minimum number requirements of opposite gender, rather athletes are classified and it is the total value of classes that determine how teams set their line-ups. Classification is the process by which a team's total functional potential on the court is levelled off with respect to its opponent. It is a functional evaluation taking into consideration each player's ability to perform skills specific to the sport of wheelchair basketball; wheeling, dribbling, passing, reaction to contact, shooting and rebounding. Each player is then assigned a point value based on their functional ability and that point value determines a player's classification. Classes range from 1.0 – 4.5, and a total value of 15 is allowed on the court at any one time.

Not all athletes are in a wheelchair permanently, many are able-bodied athletes who utilize a competition wheelchair during their games. These athletes are classified at the higher end of the range. Team Alberta has eight able-bodied athletes on their team

All dimensions for the court are the same for wheelchair basketball, including the height of the basket, the distance to the free throw line and three-point line. Most of the rules are the same as well, with minor modifications in some instances.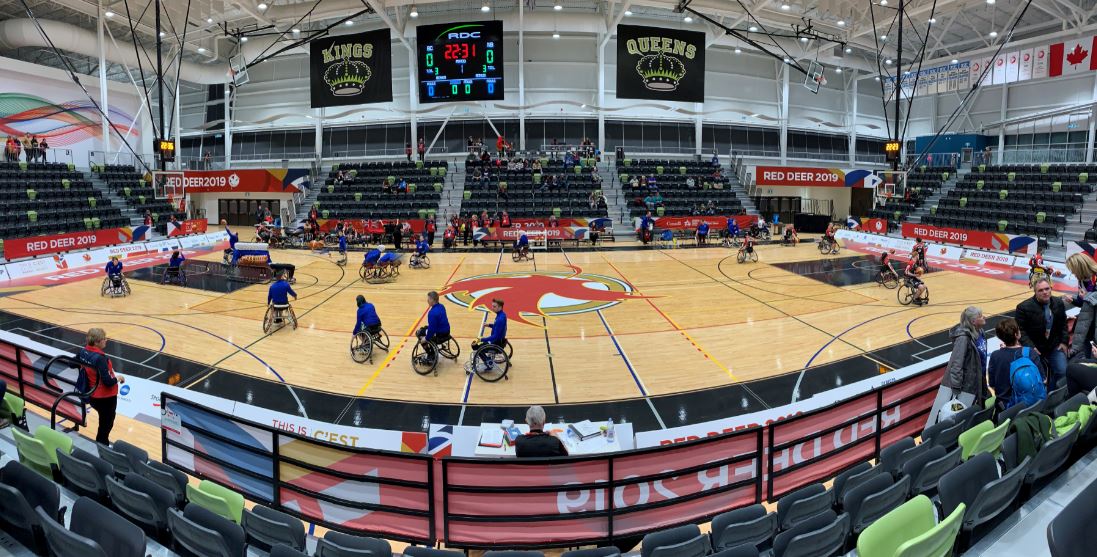 The team has been on fire thus far, going 4-0 in the preliminary games, including a hard-fought battle against Team Ontario. Finishing first in their pool means they will play Team Ontario in the gold medal game!
Stay tuned for more from the courts in the next blog!
Older Post
ADVENTURES WITH WASKASOO
Newer Post
ADVENTURES WITH WASKASOO