February 28
Blog #7
It can be a long haul for athletes, coaches and managers to be at the Games for a week. From sharing accommodations (on bunk beds) to eating in the cafeteria every meal, and of course the week of training and events, plus downtime in between can be a lot to handle! The Canada Games Host Society does an amazing job of taking care of everyone's needs.
In terms of medical services, there is almost anything you could ever need including massage therapy, chiropractic and physio services. The athletes and coaches have free access to everything they need.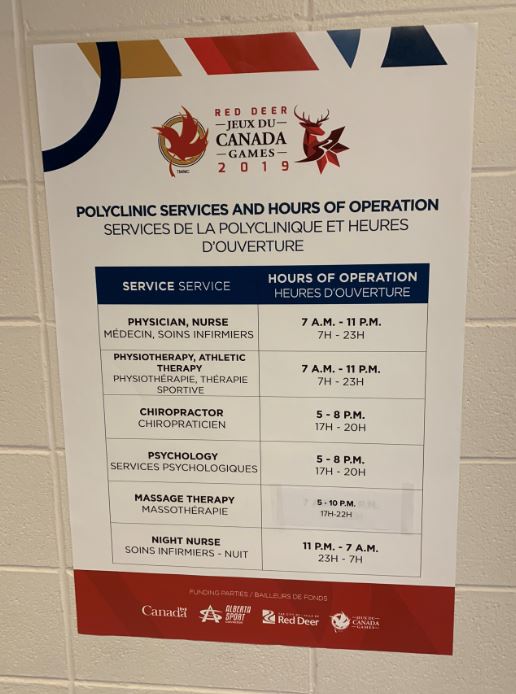 There can be a lot of downtime for participants, depending on their sports, ranging from hours each day to full days off. But fear not, there is plenty to do for everyone! Virtual reality, karaoke, games room, dances and fire pits are just a few options that are on tap day and night. And new this year, there is even pet therapy services for those missing their furry friends!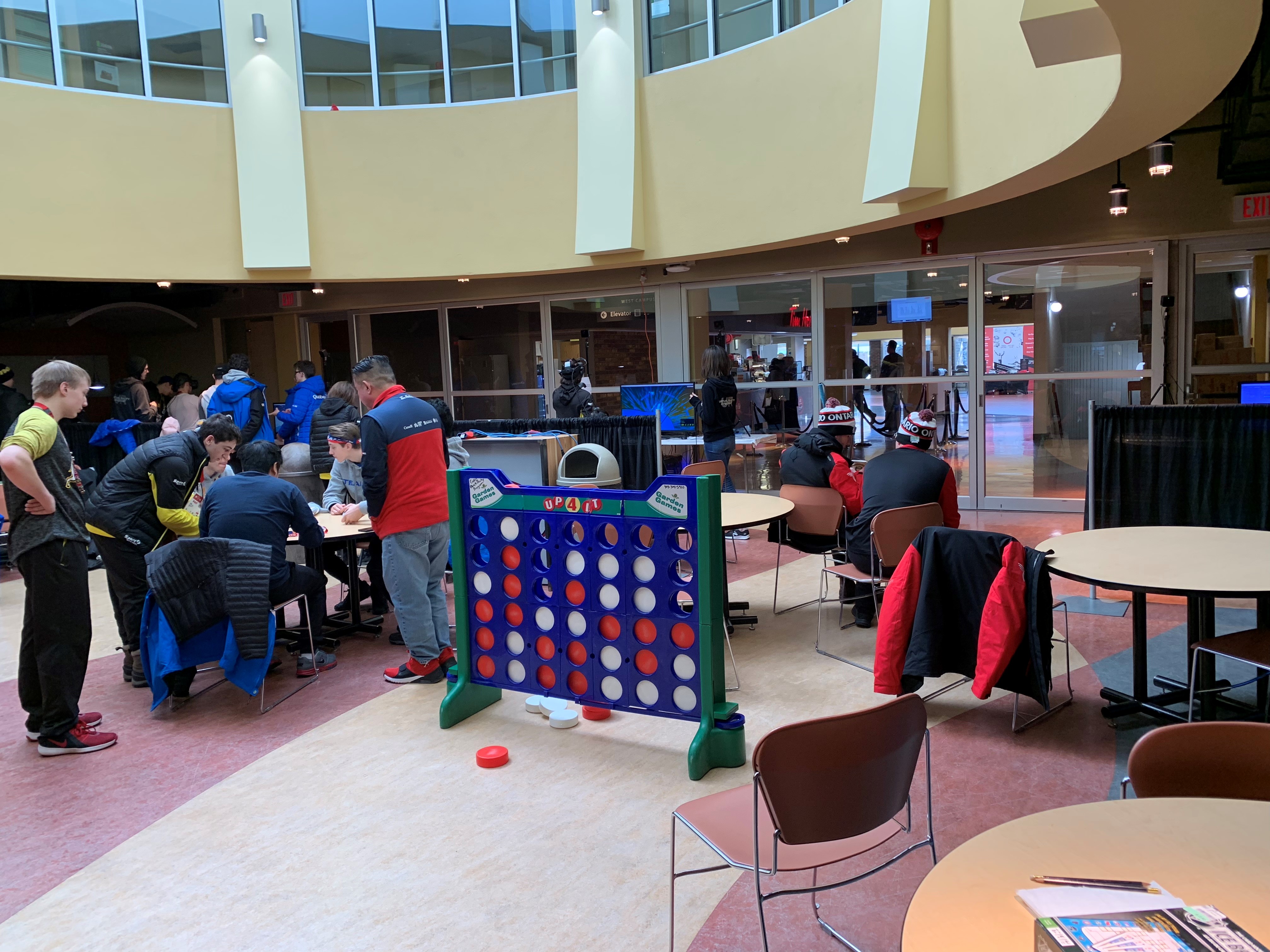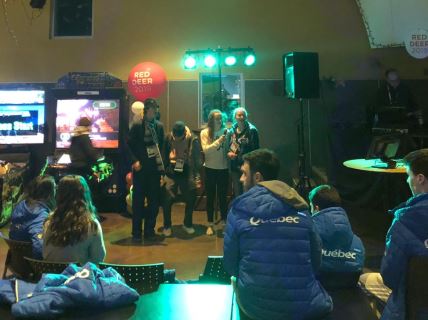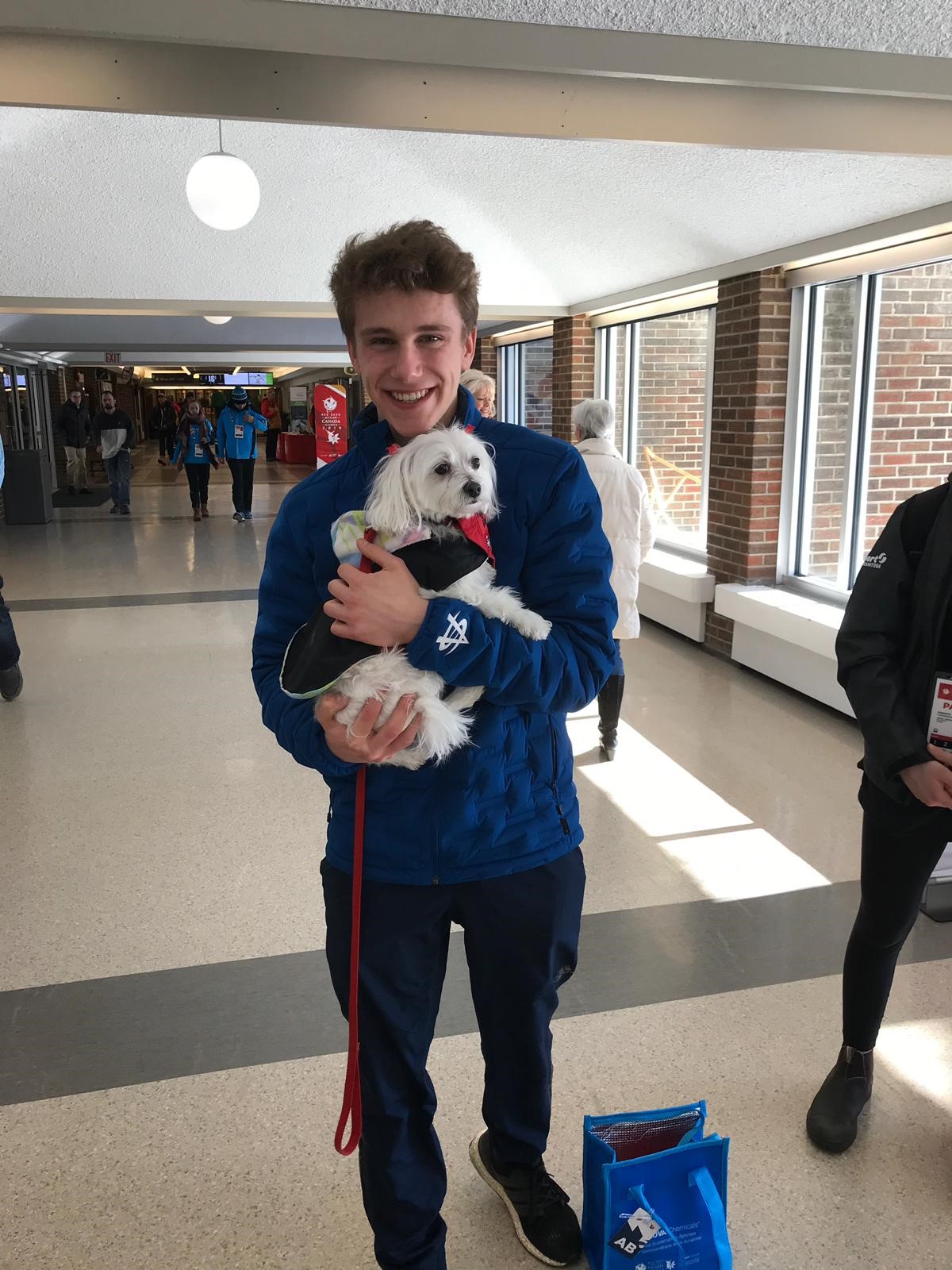 I have been having a blast with my squash team this week! What great group of athletes and coaches who have been representing Alberta amazingly thus far! They even let their Mission Staffer get on the court with them during practice, and what a blast that was! Both the men's and women's teams will face off against Ontario today in the crossover matches, with the winner playing for gold and the loser playing for bronze. The medal matches will take place on Saturday, the final day of competition.
Speaking of the final day, that also means Closing Ceremonies are coming fast! These will take place on Saturday, March 2nd and immediately following their conclusion, we will be saying goodbye to all of our teams and they will be bussed back to Edmonton and Calgary. While three weeks seems like a long time, it goes by in the blink of an eye!
My final wrap-up blog will include the final results in squash, our overall results in terms of medal count and flag points (unique to Canada Games), and a summary of my overall experience!
Older Post
ADVENTURES WITH WASKASOO
Newer Post
ADVENTURES WITH WASKASOO