February 20
Blog #3
Time to talk pins and pin trading… the unofficial sport of the Games! Many athletes spend their downtime bartering or haggling for the rarest of pins, while trying not to give up their prized ones in the process. What may to some seem like a tiny piece of metal with cool designs, to others results in some of their most memorable moments at the games. Typically at the major sporting events, such as Canada Games, Pan Am Games, or yes even the Olympics, you will find pin trading areas full of people who's sole focus is collecting every pin imaginable.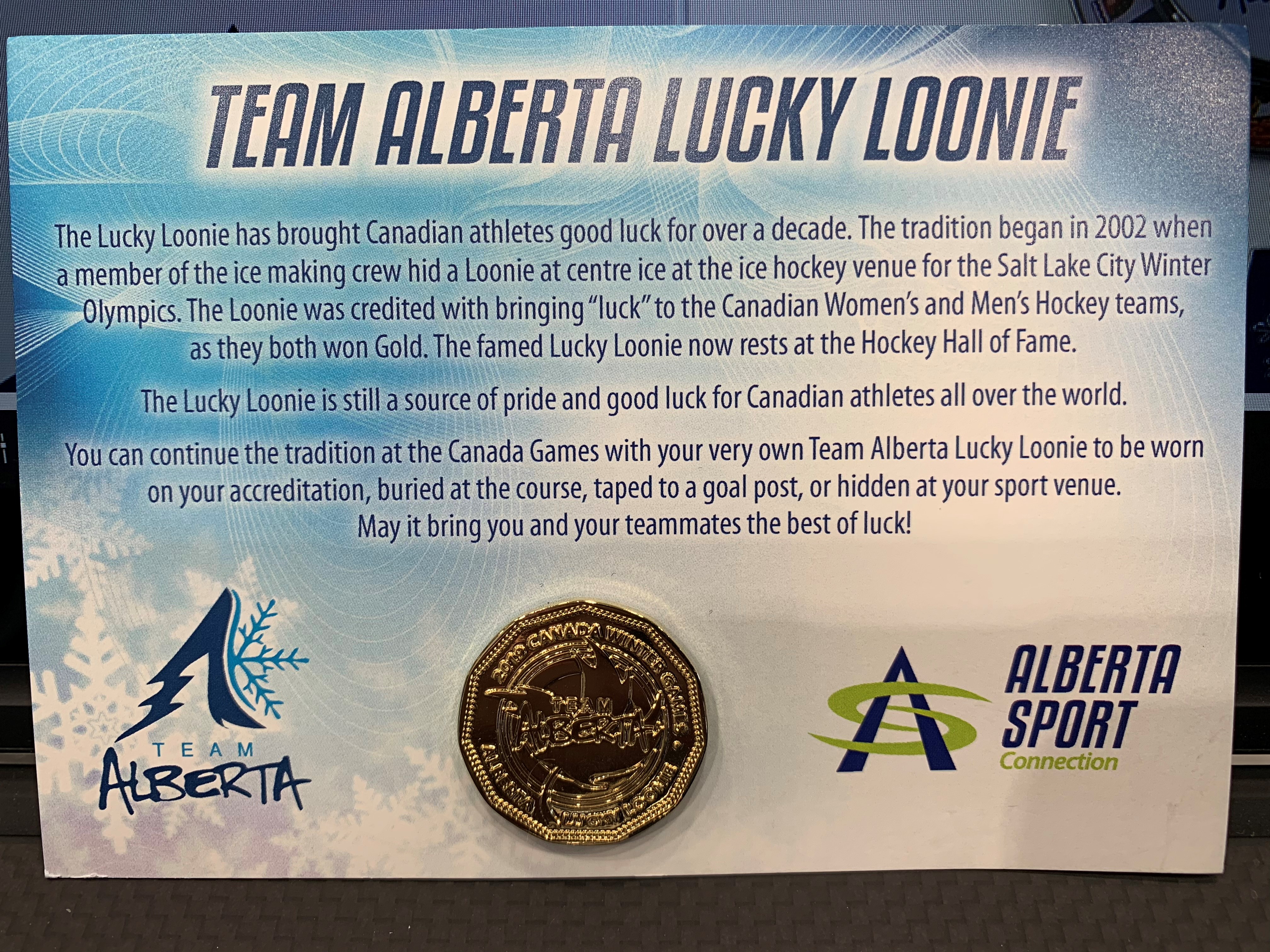 At the 2002 Winter Olympics in Salt Lake City, where a lucky loonie was buried in the ice and was said to have brought good luck to both the men's and women's teams who brought the gold home to Canada. Team Alberta has created a tradition of their own at the last number of Games with handing out Lucky Loonie Pins to athletes and coaches, with the hopes they will hide them at their various venues and perhaps bring them the same luck as it did back in 2002. Red Deer is no exception, with pins being buried in the ice rinks where ringette, hockey, figure skating and speed skating take place. Rumour has it, the boxers have buried theirs under the ring while other teams won't divulge the secret, but have assured us they have done similar at their competition venues… time will tell if the luck continues!
In addition to the Lucky Loonie pin, Team Alberta has a 7 piece puzzle pin set, a spinner pin and at the end of the week, participants will also receive an alumni pin! Every province and territory have their own unique pins, as do the volunteers, sponsors and other members of the host society. So, without a doubt, there are plenty of pins to be had!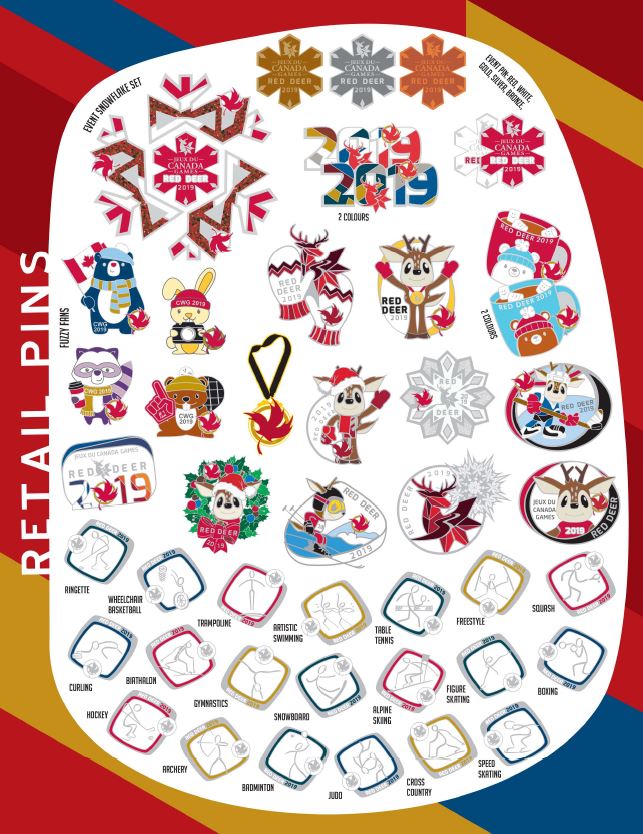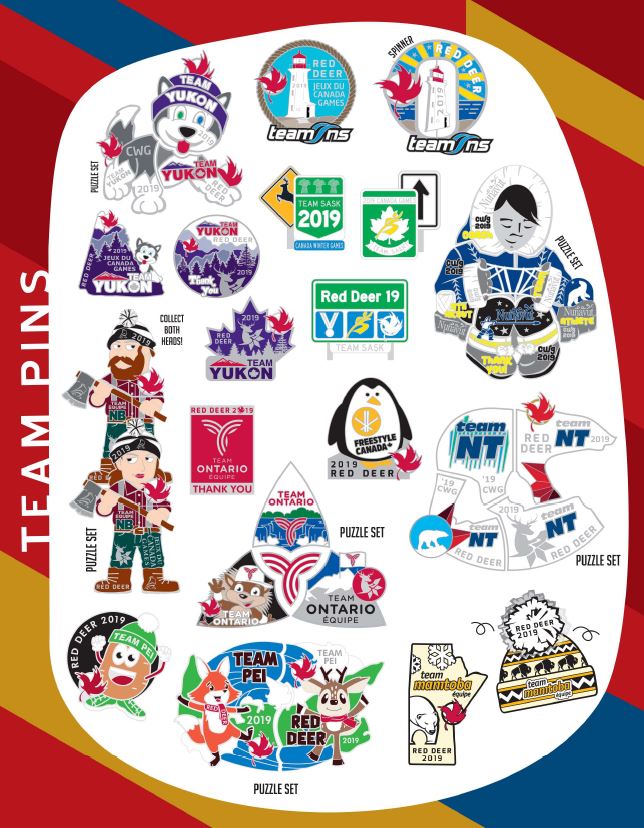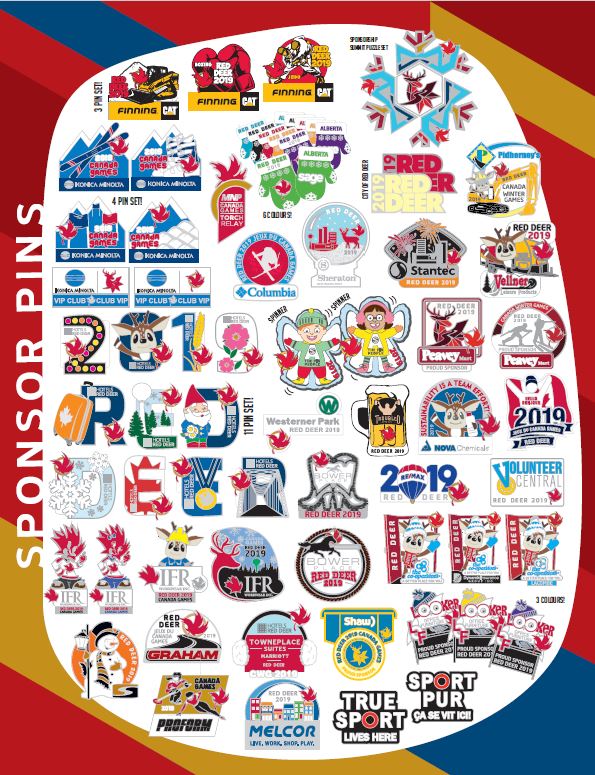 Older Post
ADVENTURES WITH WASKASOO
Newer Post
ADVENTURES WITH WASKASOO