February 18
Blog #1
Wow, what a great start! We welcomed the athletes, coaches and managers for Week 1 at 10:30 AM this morning. Talk about energy, they are pumped to be here and we were sooooo eager to welcome them! Buses arrived from Edmonton and Calgary with athletes from all over the province.
Leading up to their arrival, Mission Staff were busy getting everything ready for their arrival. From sorting all of the amazing swag to give to them, to ensuring the venues were ready to rock, we had a busy two days behind the scenes!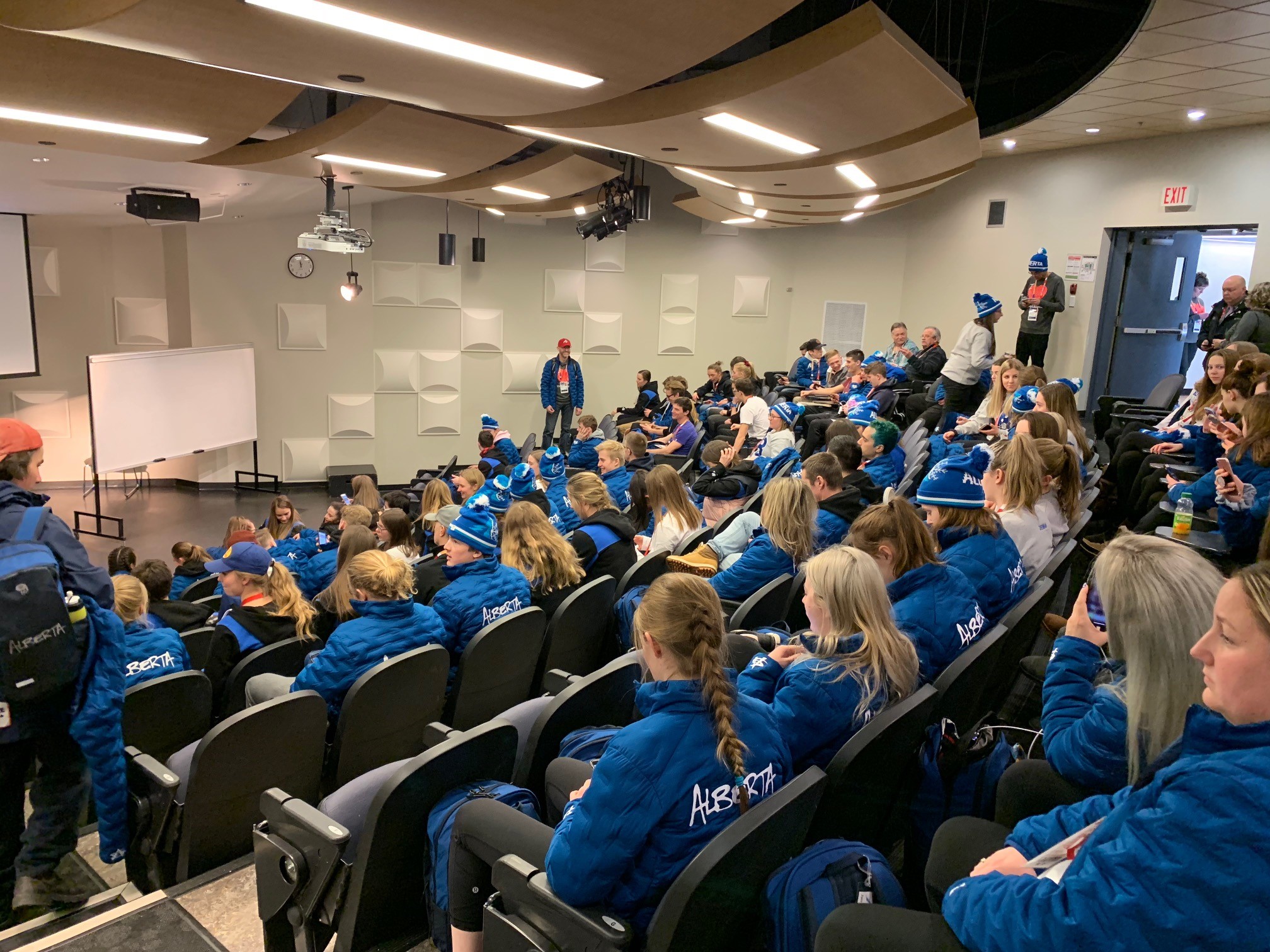 Once they arrived, they checked out the food venue and had a bite to eat, had an orientation to the Games and got to check out their digs for the next week! Following that, they had a couple other meetings and received a ton of swag! Some of them were even lucky enough to snap a picture with Waskasoo himself!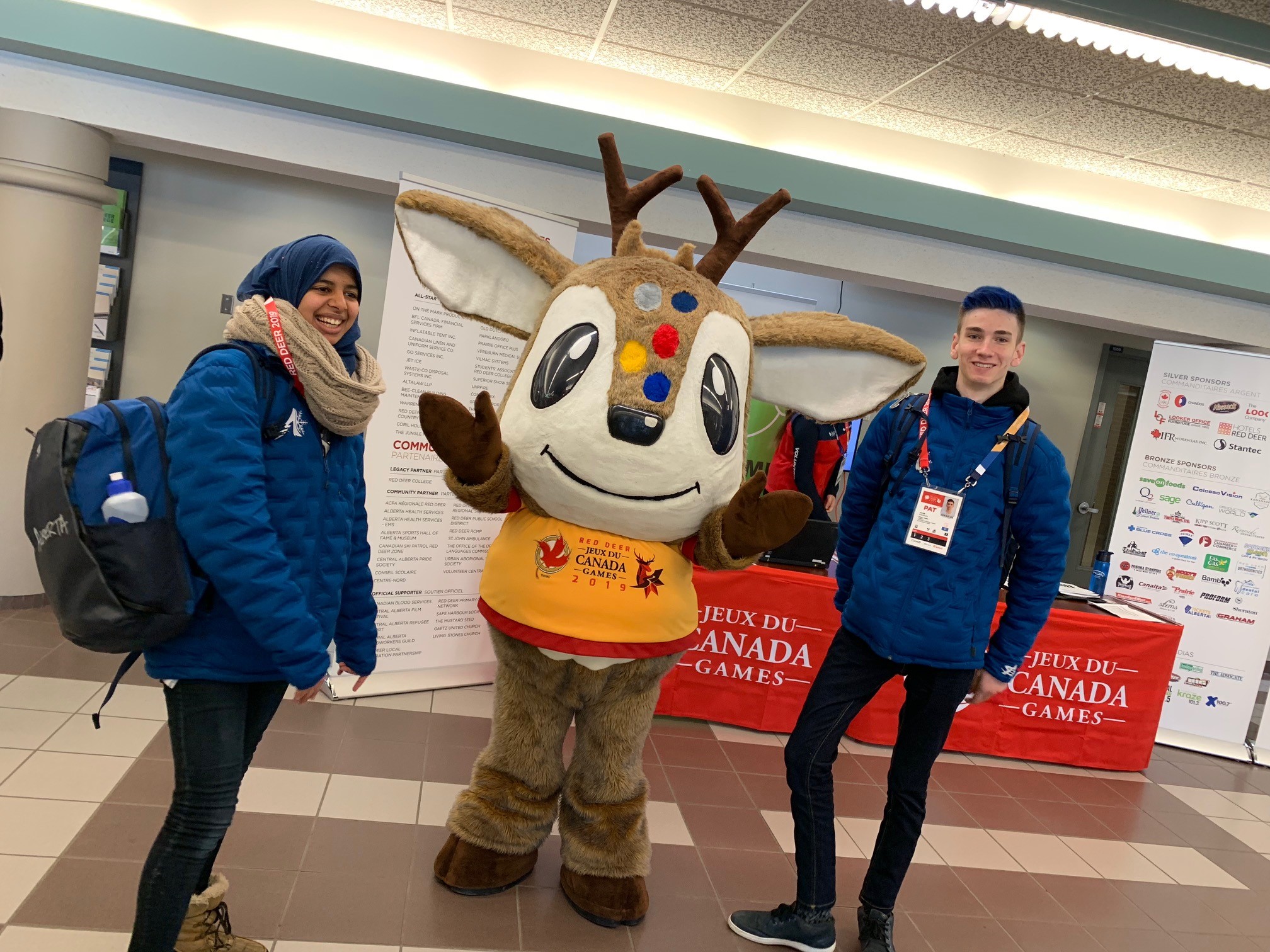 Practices start tomorrow, as well as the Opening Ceremonies and then its GAME ON!!
Home for me sports-wise will primarily be the brand new Gary W Harris Centre and wow…what a facility! That will be home to Short Track Speed Skating and Wheelchair Basketball in Week 1 as well as Figure Skating, Squash and Badminton in Week 2 Stay tuned for more in the days to come on that facility, other sports venues and so much more!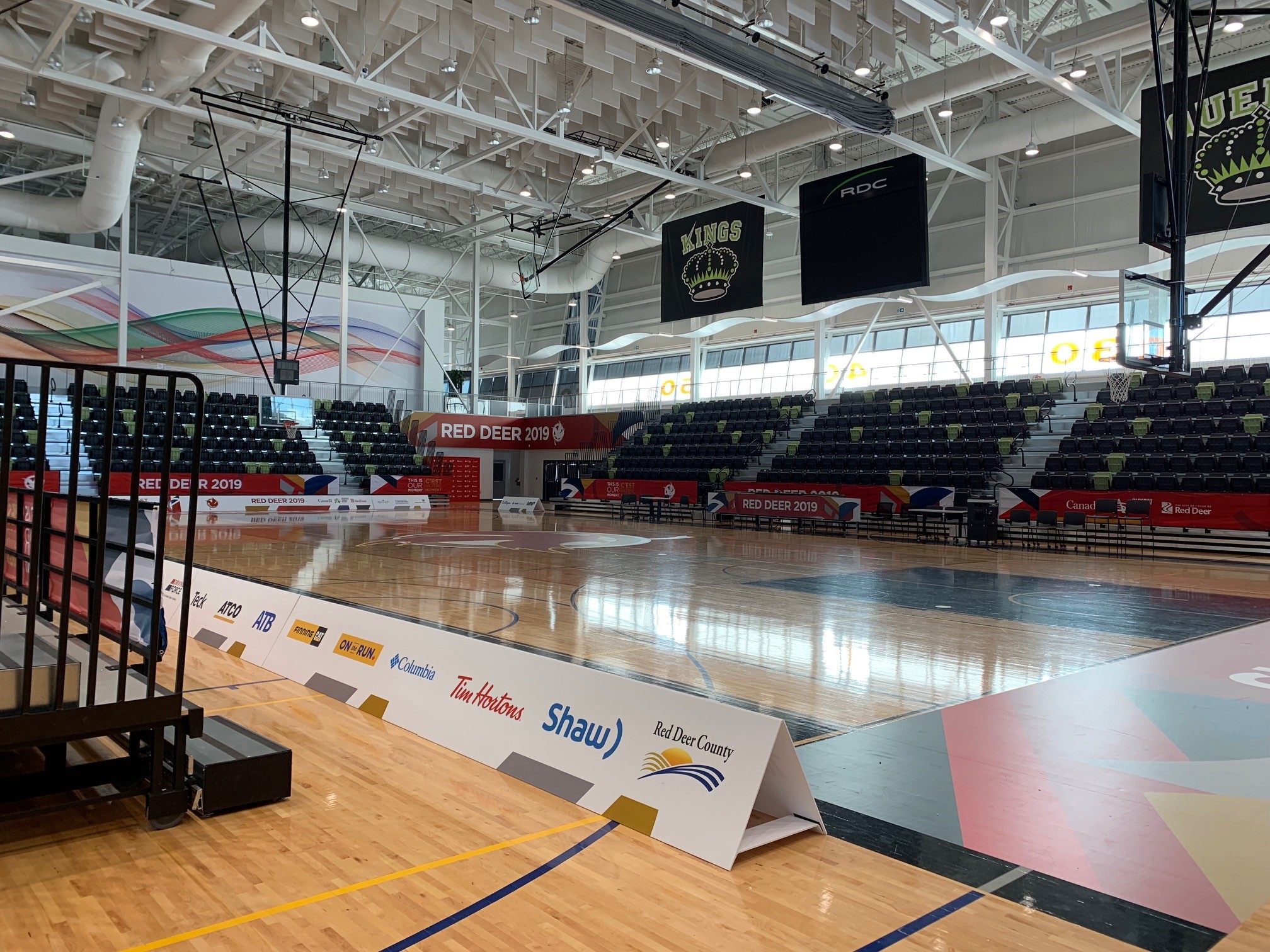 Older Post
New Outdoor Rink!
Newer Post
ADVENTURES WITH WASKASOO