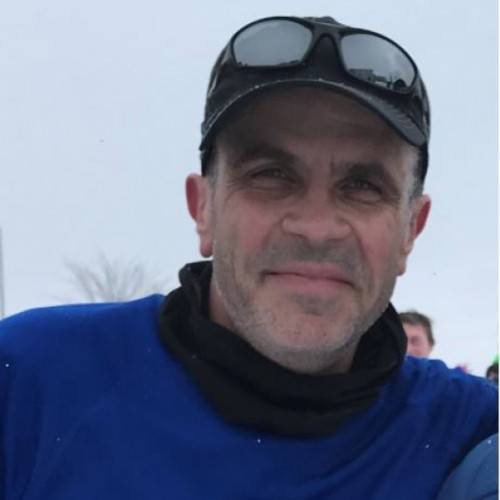 The Basics
What is your name? Lenny Richer
What is your role at the TLC? General Manager
Please include any career or education-related special achievements/certifications you believe are noteworthy: Bachelor of Arts Degree from the University of Alberta in Recreation Administration.
What's your favourite way to get triACTIVE? Going for bike rides and walks with my family, and I am game to try any sport, any time!
Get to know Lenny
What has been your biggest health and wellness accomplishment? Ran my first 5km race in 2017 and am gearing up to run my first 10km race in 2019!
What are your hobbies/interests outside of the TLC? I referee hockey in the winter and enjoy golfing in the summer.
What's your favourite movie of all-time? Slapshot
What wakes you up in the morning? Weekdays it is Steeped Tea from Timmies and on weekends it is my son, our dog or my cell phone with its horrid alarm.
What do you love most about the Tri-Municipal Region? It has everything you need and more, from natural parks, trails and open spaces to all of the shopping amenities you could need for day to day. But, above all else, the amazing people truly make it the region it is!
If you could only listen to one album for the rest of your life, what would it be? Wow, tough question…but if I had to choose just one, it would be Kenny Chesney - Live
If you were stuck on an island with one celebrity, who would you choose and why? Kevin Hart – Cause he is downright hilarious and I love to laugh!
What are five must-have items in your fridge? Frank's Hot Sauce, eggs, milk, fruit and cheese.
Are you an early riser or a night owl? Both…who needs sleep?
What do you love most about the TLC? The amazing staff who are always eager to help and that fact that you can take in so many different programs, activities and events all in one place….truly the hub of the Tri-Municipal Region!