Find your triACTIVE at work.

---
Want to Work with Us?
We at the TLC are tremendously proud to have a team of talented professionals sharing their passion for health and wellness with our guests. Our guests often say our friendly, approachable team sets us apart from the rest.
TLC staff members are driven, dedicated, knowledgeable and passionate about helping our guests achieve their individual goals. If you are interested in joining our triACTIVE family, get in touch! We'd love to hear from you.
Start your triACTIVE career with us! Email or mail us your resume to get started.
TransAlta Tri Leisure Centre
Attn: Trish Crawford, Human Resources Supervisor
221 Jennifer Heil Way
Spruce Grove, AB
T7X 4J5
---
Part-Time Events and Facility Support Staff
The TransAlta Tri Leisure Centre is seeking part-time Events and Facility Support Staff working day, evenings and weekends. As a successful candidate for this position, you will be responsible for providing hands on support to all departments in the successful delivery of programs, services and events while enhancing customer experiences. This will include providing general support for facility set ups and take downs related to facility bookings, programs and events as specified. You must be able to lift up to 52 lbs on an occasional basis, i.e. setting up volleyball, badminton, pickle ball poles, tables, chairs and pipe and drape as required. Must also be able to push or pull hockey nets, carts, volleyball poles up to 121lbs. Also responsible for ensuring the general cleanliness of buildings, grounds and equipment owned and operated by the TransAlta Tri Leisure Centre
The successful candidate must have completed High School or High School equivalent and be at least 18 years of age. You will also be required to provide current standard First Aid/CPR/AED taken within the last two years, evidence of a cleared criminal record check, as well as a child welfare check prior to employment. WHMIS certification would be considered an asset. Shift work is required including weekend and evening shifts on a rotational basis.
Wage range: $13.20 - $15.66 per hour
Closing Date: August 30, 2017
For a full job description, please click here.
Part-time Lifeguard/Instructors
The TransAlta Tri Leisure Centre (TLC) is currently seeking part-time Lifeguards and Instructors. The primary responsibilities of the lifeguards/instructors are to instruct and lifeguard a wide variety of programs. As lifeguards/instructors you are required to ensure the safety of the patrons at all times through education and if necessary perform rescues and first-aid as required. In addition, Instructors are required to teach all levels of the Red Cross swim programs to a wide range of patrons, which includes planning for each lesson and evaluating students' progress using continuous evaluation. The lifeguards/instructors are also responsible to maintain the facility to a high standard of cleanliness performing routine maintenance and janitorial functions when not on duty as a lifeguard or instructor.
If you are a dynamic team player, creative, who has experience working with children of all ages, and then consider applying today.
Successful candidates must also have current Standard First Aid/CPR/AED or AEC/SFA, NL, WSI, and O2. A cleared criminal record check and child welfare check are required prior to commencement. Daytime and evening availability is required.
Wage range $17.63 - $20.97 for the Lifeguard positions and $18.51 - $22.02 for the Aquatics Instructor positions under IUOE, Local Union No. 955.
Applications must be received by August 31, 2017 at 4:00 pm.
Lifeguard job description here.
Instructor job description here.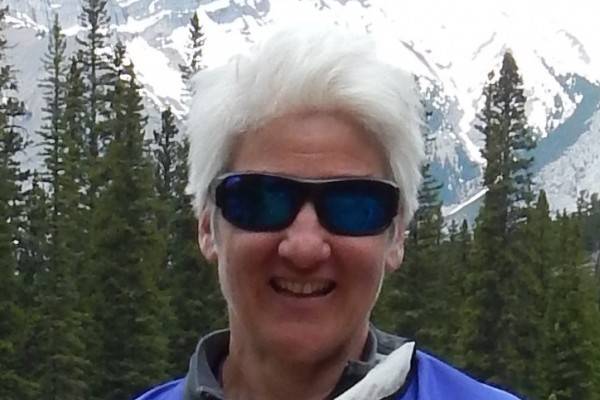 Donna McKean
Lead Instructor, Aquatics
Donna appreciates being able to go for a swim before heading to work, and her friendly coworkers make the job even more fun.
READ FULL BIO